FAITH CHRISTIAN FELLOWSHIP
…bringing the joy of the Lord to the world
The Faith Christian Fellowship Ministry FCFM, a name God released to His servant in 2001, after a long wait for a divine identity for God's people. The fellowship began with the passion of winning and bringing people closer to their creator. Galway is the second largest city in Ireland situated in the west, with a geometric increase of immigrants living within and around its suburb. Few years ago, the city
Bringing the joy of the lord to the world and certainty to the uncertain through, music, practical teaching of the word of God. To build a youth ministry where leaders would be made for the next generation (investing in people).
To build a church befitting for children of God with like minds, to come together to worship God, freely based on the doctrine of the Holy Scriptures. To also empower God's people to be entrepreneurs, and to live a true and free life as liberated children of God making changes wherever they find themselves in the world, as well as being spiritually self-reliant.
The Jesus Love Club (JLC)
The Jesus Love Club or simply JLC is a non-denominational co-op birthed in 2012. This Club welcomes individuals who incline to the reason for Christ mission to save and feed His flock.
---
GenerationNext (GN) is a cool place for a special and fun group of children between the ages Nine (9) and Fifteen (15) years in the Faith Christian Fellowship Ministry – Galway.
Requesting your partnership
Faith Christian Fellowship Ministry is a Praise Ministry, designed to bring the joy of the Lord to the world. Our Mission & Vision: bringing the joy of the lord to the world and certainty to the uncertain.
Pastor Larry's dream of clean souls and homes
Prayers for first born with Pastor Gloria
Pastor Larry prays for you
A practical guide that can lead to a fulfilling life in Pastor Larry's books  You can not afford to miss these highly inspirational and practical life steps that can help you succeed in your life journey in Christ Jesus. Click and get a copy from the Amazon store
Watch out for upcoming events(Celebrating the risen king, Mega praise, and graduation ceremony).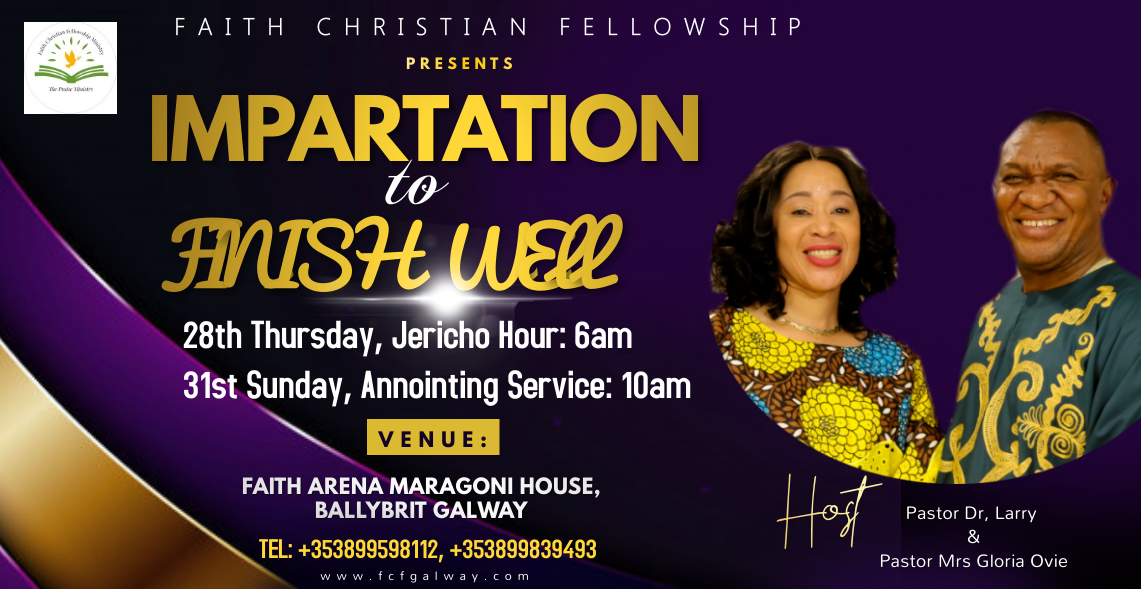 Words of wisdom from the G.O
If you can't think it, you can't have it
Until your thought start working like God, defeat will be at your face at all times
No matter how you are working hard, if it is not mixed with favour, your are working in vain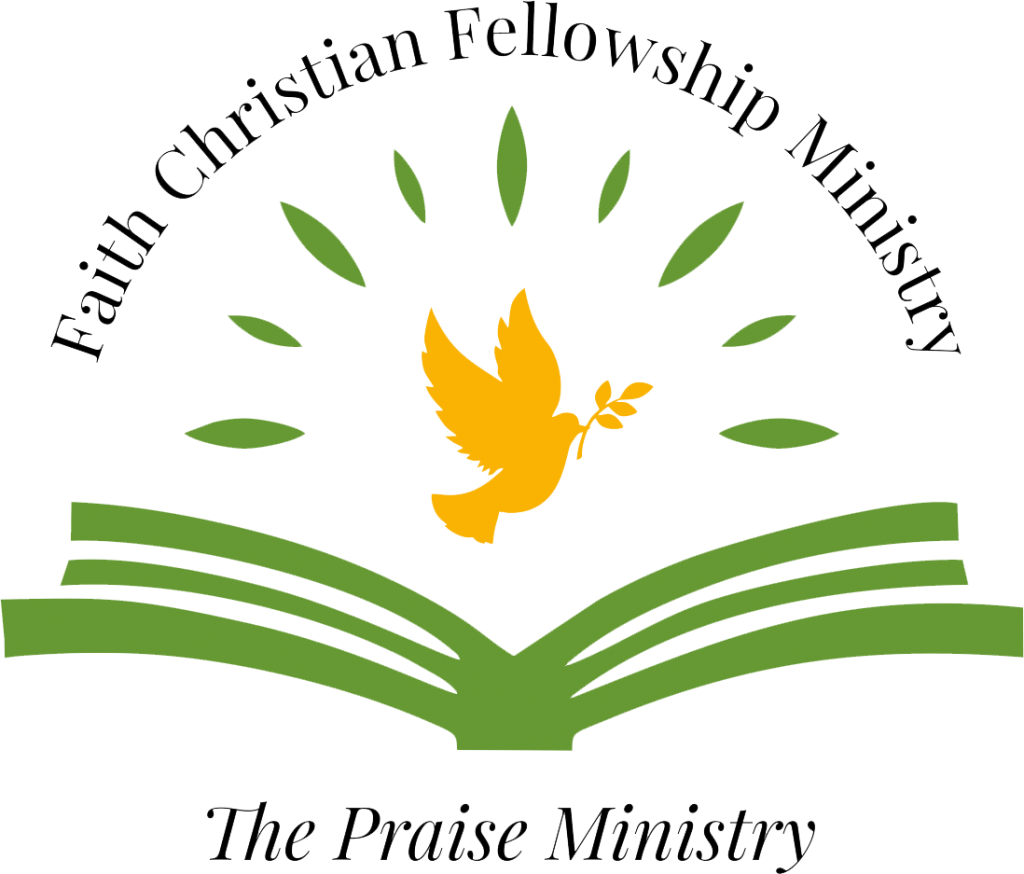 Oldenway Business Park, Monivea Road, Ballybrit,
Beside Windsor Motors Galway
Republic of Ireland
Copyright © 2023Faith Christian Fellowship Ministry